Visiting BenCab Museum in Baguio
Benedicto Reyes Cabrera, or popularly known as BenCab,is a Filipino painter and awarded as a National Artist of the Philippines for Visual Arts (Painting) in 2006 by President Gloria Macapagal-Arroyo.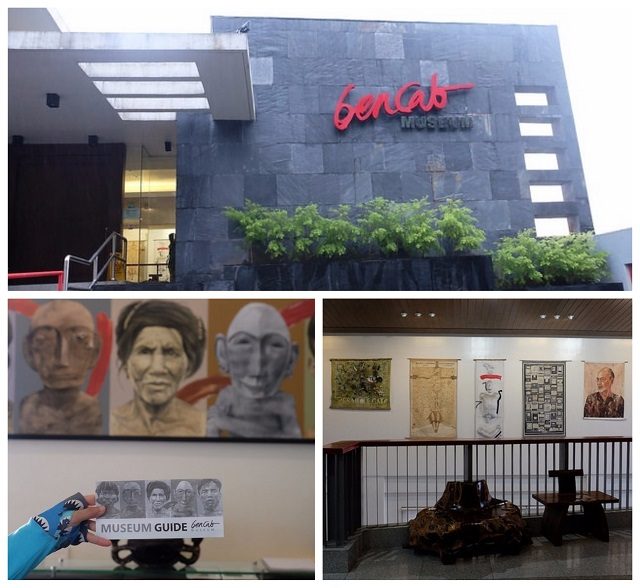 He has his own museum, The BenCab Museum, that houses the permanent collection in several galleries. The Philippine Contemporary Art Galleries highlight the his collection of paintings, drawings, prints, and sculpture. The smaller exhibition rooms contain other collections accumulated by BenCab through the years.
Things to do in BenCab Museum
1. Visit the different galleries.
2. Explore the Farm & Garden below the museum.
There is an aviary housing peacocks and various birds, and a veritable animal farm with ducks, geese, turkeys, and other local livestock.
3. Dine at Café Sabel. Ingredients, like vegetables and herbs, are sourced fresh daily from BenCab's organic farm. The cafe's signature coffee blend, BenCab's Brew, is also sourced from coffee trees on the farm.
4. Buy souvenir items from the Museum Shop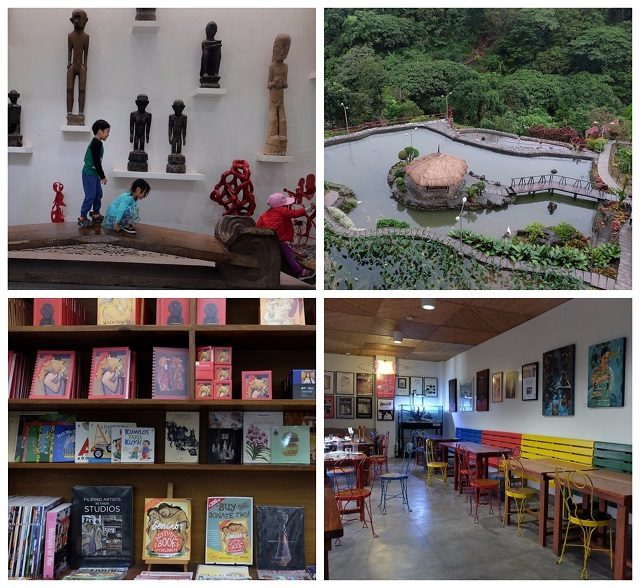 How to get to BenCab Museum
BenCab Museum is located in 6 Asin Rd, Tuba, Benguet
Private car: 15-minute drive from Baguio City center | Public transport: Jeep to Asin from jeepney terminal near Baguio market.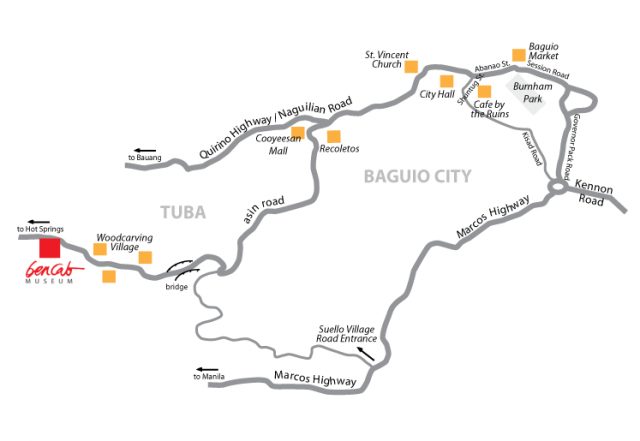 Map by BenCab Museum
BenCab Museum Operating Hours
Tuesdays to Sundays 9:00 AM to 6:00 PM (last entry at 5:30 pm).
Closed on Mondays, Christmas Day and New Year's Day.
BenCab Museum Admission Fees
General admission – Php 120
Students with valid school ID – Php 100
Seniors/ PWD with valid IDs – Php 80
Special rates for student & organized groups with minimum of 30 guests
EcoTrail tour fees are same as above. Guided tours of the Museum and Gardens may be arranged at the reception.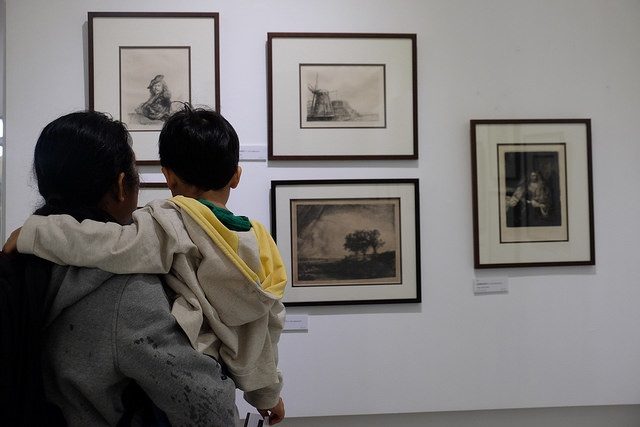 Visiting a museum isn't just for the parents and a child is never too young. There are many things kids can look at, and for parents to talk about with them inside.
Next time you come for your summer trip in the City of Pines, BenCab is one place you should include in the places to visit in Baguio.