Sa Pagbasa, May Pag-Asa Campaign: Donate Storybooks
Share your blessings this Christmas! Donate your storybooks and bring hope to public school children.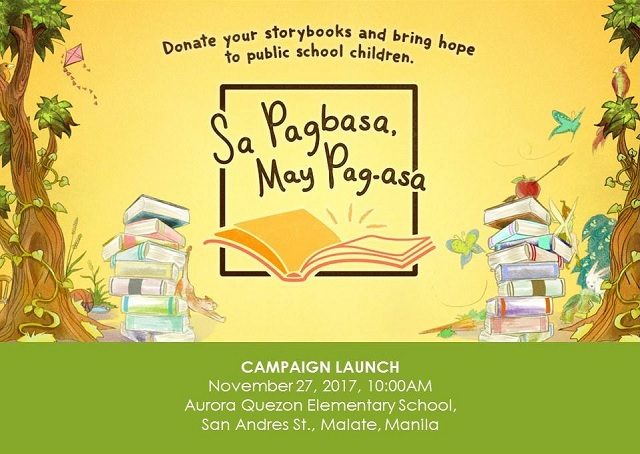 Adarna House is working with other local publishers (Ateneo de Manila University, Lampara Books, OMF Literature, Tahanan Books, Vibal Publishing) for the SA PAGBASA, MAY PAG-ASA campaign. This donation drive aims to collect 10 million storybooks for public school children every year. We believe that through reading, we can ignite a child's imagination, potential, and character, and inspire them to build a better nation. Join the campaign by donating your storybooks! Get in touch with sapagbasamaypagasa@gmail.com.