Run, Dad, Run! Book Review
We got this
Run, Dad, Run
book years ago and featured this at our
running
website takbo.ph. While Gab is loves reading books, he is not so interested in running yet during that time.  It was in 2016 that he picked up the book and asked us to read it to him as part of our read-aloud before going to bed.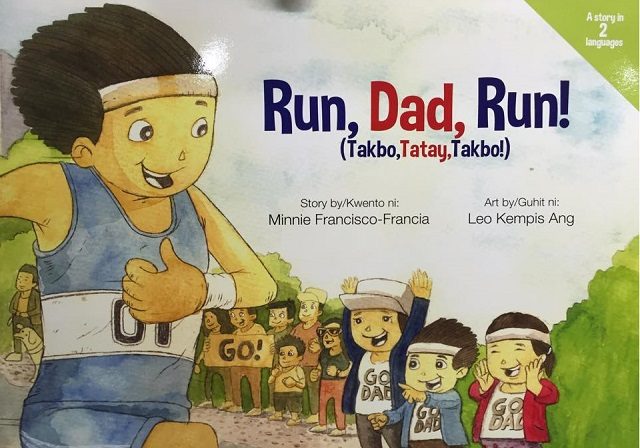 This is a book about the boy Benjamin and his dad joining a marathon. The whole family went and supported his Dad Joseph.
We would usually wait by the hotel but it was a different set-up this time. Gab wants to come to the starting line to watch his Dad start his run. Just like what he read in the book!
While waiting at the finish line, he would cheer finishers by waiving at them or giving them a high five. When he saw his Dad approaching, he ran along with him to the finish.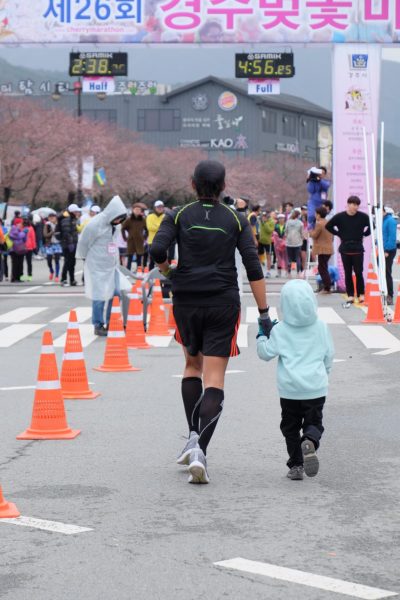 Father and son crossing the finish line together
This book has helped in a way to prepare Gab to wake up way early, braved the cold, and to patiently wait for his Dad to finish the 42K.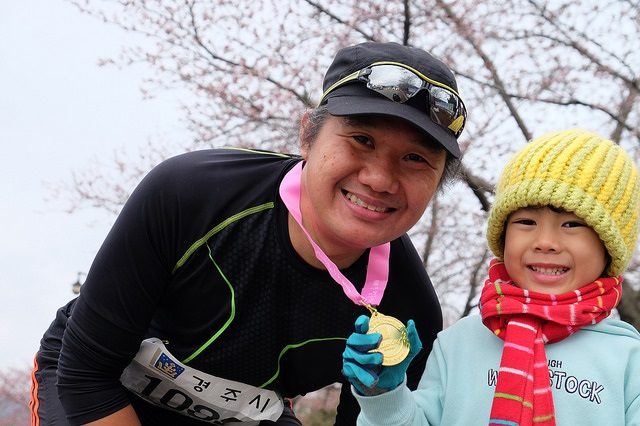 Run Dad Run is a children's book, written in two languages (English and Filipino), written by Minnie Francisco-Francia. This is in collaboration with children's book illustrator Leo Kempis Ang.  We like it that it's bilingual so it can help us to teach how to read and understand the story in Filipino.
Soon, I hope, all three of us can train, join and finish a run together.