Places to Go in Busan For Kids
There are many interesting places to go in Busan for kids and the whole family. Most, if not all, of these tourist spots and must-visit places in Busan have free admission.
Check out the highlight of our Busan Trip Here:
Bridges
See the famous bridges in Busan. A red line loop (paid) tour can take you to pass by most of the bridges: Gwangandaegyo Bridge, Busan Harbor Bridge, Yeongdodaegyo Bridge and Busandaegyo Bridge. When commuting, you can easily get to 2 famous bridges and watch the attraction for free – (1) Gwangandaegyo Bridge and see the light show at night and (2) Yeongdodaegyo Bridge, that is raised daily at 2pm.
To get to Gwangandaegyo Bridge, take Busan Subway Line 2 Gwangan Station, Exit 3 or 5 and walk for about 10 minutes towards Gwangalli Beach. To get to Yeongdodaegyo Bridge, take Busan Subway Line 1 Nampo Station, Exit 6 or 8.
This is the first one on the list as our little explorer is into learning bridges. We will have a separate post about these bridges.
Beaches
Unlike in the Philippines that you have to travel far to get to the beaches, Busan has beaches within the city. You can check Haeundae Beach, Songjeong Beach and Gwangalli Beach. At Gwangalli , you can have the view of the famous Gwangandaegyo Bridge.
To get to Gwangalli, take Busan Subway Line 2 Gwangan Station, Exit 3 or 5 and walk for about 10 minutes towards Gwangalli Beach. To get to Haeundae Beach, take Busan Subway Line 2 Haeundae Station Exit 5 or 7 and walk straight for about 500m. To get to Songjeong Beach, take Busan Subway Line 1 Busan Station , Exit 8 or 10 and take bus 1001, 1003, or 40 and get off at Songjeong Beach Bus Stop.
Parks
Yeongdusan Park is where you can find the 120-meter high Busan Tower. In the same park, you can also see The Busan Citizen's Bell. There's a fee when you climb up the observatory to see the view of Busan. This park can be easily reached via Busan Subway Line 1 at Nampo Station Exit 1. There's an escalator going up the park which is 69m above sea level.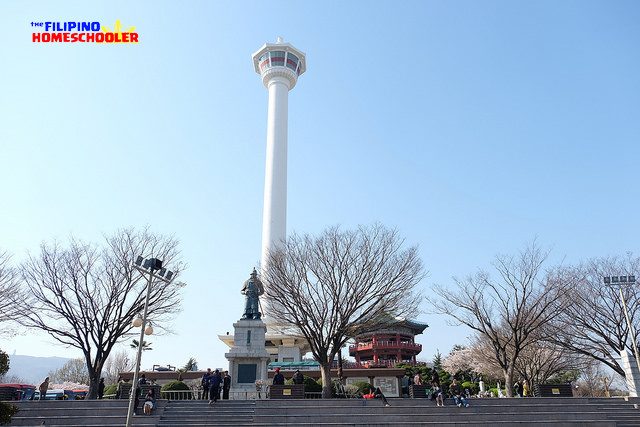 Oryukdo Skywalk is the dividing point between the East Sea and the South Sea. You can walk on the 15-meter U-shaped glass bridge over a 35-meter-high coastal cliff where you can see the waves while looking down through the transparent floor. There require to wear overshoes, provided at the entrance, when walking on the bridge. To get there, take Busan Subway Line 1, Busan Station, Exit 10. Take bus 27 and get off at Oryukdo SK View Humum Backgate bus stop.
Hwangnyeongsan Mountain is located in the heart of Busan. With an altitude of 427m, the mountain is the second highest mountain in the Geumnyeon Mountain Range. The summit is relatively flat and can easily be reached even by kids. To get there, use the Busan Subway Line 1 at Yangjeong Station Exit 2, then take a taxi to the mountain.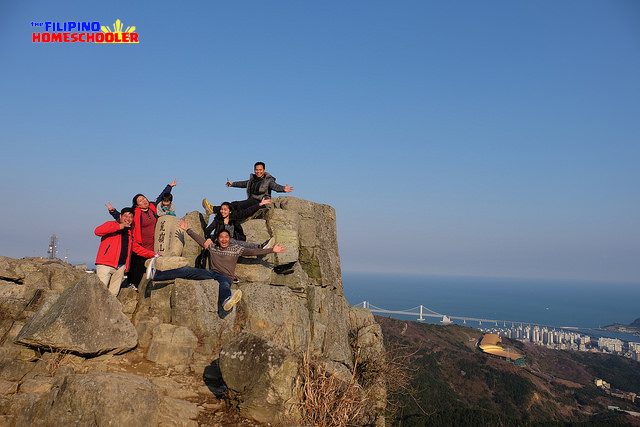 Temples
Haedong Yonggungsa Temple is situated on the coast of the north-eastern portion of Busan. Unlike other temples which are on the mountains, this rare find is along the shore line. After going down the 108 steps, one will be delighted with the beauty of the temple and enjoy the calming sounds of the waves. This is also called Water Temple. To get there, take the Busan Subway Line 2 Haeundae Station , Exit 7 and take bus 181 and get off at Yonggungsa Temple Bus Stop.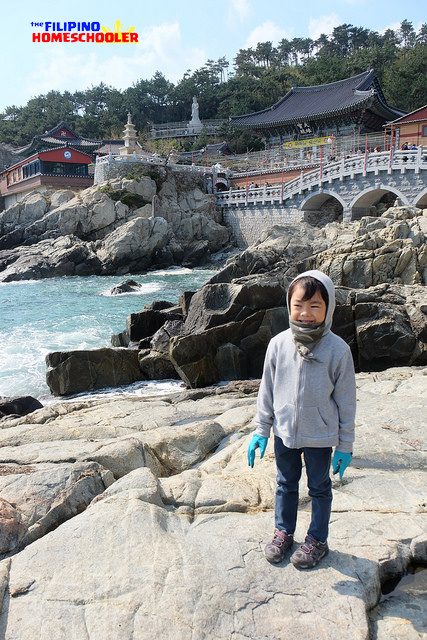 Beomeosa Temple is located at the edge of Mt. Geumjeongsan, a famous mountain in Busan. It is one of the country's most known urban temples. To get there, take Busan Subway Line 1 Beomeosa Station, Exit 5 or 7. Walk to Beomeosa bus stop and take bus 90 and get off at Beomeosa Ticket Office bus stop.
Other places of Interest
Bosu-dong Book Street was formed after the independence of Korea. The book alley is now famous for both locals and tourist for secondhand books or magazines. Some are rare finds, most of the books are in Korean but there are also books in English and other languages. The prices of books are scaled according to the conditions of the book or bargaining.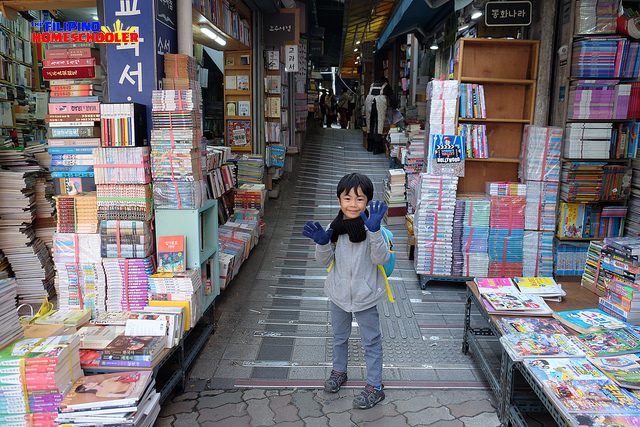 There's a staircase, leading to local residents' houses, with The Little Prince mural. To get there, take Busan Subway Line 1 Jagalchi Station, Exit 3. Take a right immediately and then walk straight, cross Daecheong-ro and the book street is straight ahead.
Gamcheon Culture Village
Busan Gamcheon Culture Villiage is formed by houses built in staircase-fashion on the foothills of a coastal mountain. Sometimes, this village isa called the "Machu Picchu of Busan." There are many narrow and colorful alleys which are vibrantly decorated with murals. Must-see in this village is The Little Prince and the Fennec Fox, mini museums, and art shops.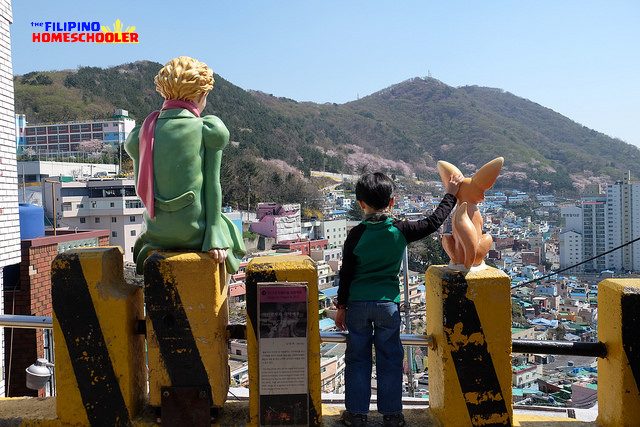 The village map is sold for 2,000 won. You can use this map to complete the stamps for postcards. You may also opt to take a photo of the map of the place by the entrance for reference instead of buying the map. To get to the village, take Busan Subway Line 1 Toseong Station, Exit 6. Ride a local bus Saha 1-1, Seogu 2 or Seogu 2-2 to Gamcheon Elementary School Bus Stop. For a group of 3-4, it is cheaper to take a taxi (after the train ride) than the bus.
There goes our Busan destination list. Thank you to our friends in Busan and new people we met along the way. We enjoyed our travelschooling and we are looking forward to our next travel destination!