Identifying Philippine Money Worksheets
We introduced the Philippine money as part of our Grade 1 lessons. While very young children won't understand the value of money yet, they can be taught to learn the names of coins and bills and be familiarize how our money look like. Pretend play (of buying and selling) works best!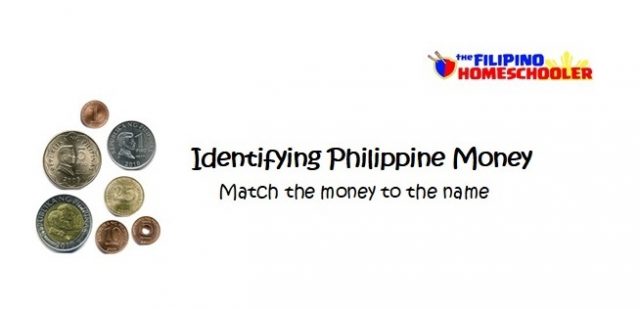 Here are some easy worksheets for identifying different Philippine coins and bills.
Identifying Money (Philippines Bills) Part 1
Identifying Money (Philippines Bills) Part 2
You can also check more Math worksheets here:
Identifying Philippine Money – Coins and Bills  (soon!)
Identifying and Counting Philippine Bills (soon!)