Philippine Money Worksheets
Part of our Grade 1 one math lesson is learning about money. So we introduce the Philippine money and we introduced the official currency of the country, the Philippine peso. We started with pretend play of buying and selling with play money then eventually, we use real coins and bills.
Now, our 1st grader knows how to compute for how much money he needs and also his change when he buys his own snacks.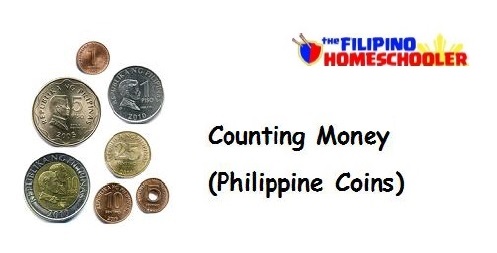 The worksheets include some decimals (25/10/5 centavos and 1 centavo),  so for the younger ones or those who are not into decimal addition yet, you can start with just Php 1, Php 5 and Php 10.
Download the FREE Philippine Money Worksheets here:
You can also check more Math worksheets here:
Identifying Philippine Money – Coins and Bills  (soon!)
Identifying and Counting Philippine Bills (soon!)