Philippine Sports Museum
Philippine Sports Museum is a museum showcasing pictures, medals, trophies and tracksuits of  former Filipino Athletes who won in international competitions (like SEA Games and Summer Olympics). This started out as a travel exhibit in Philippine Sports Commission (PSC).
Visiting the museum will make you aware of the past sport activities of the country.  The museum is a repository of interesting and valuable items from different sports such as basketball, golf, billiards,  baseball, and even boxing. These exhibits collections were voluntary donations of athletes or their families.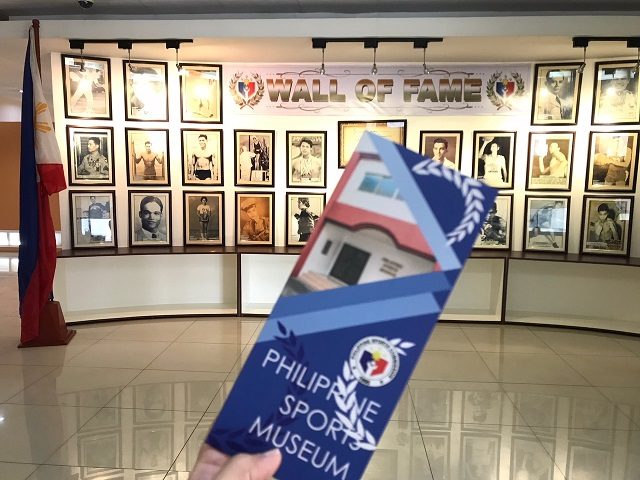 The exhibit area is divided into several section according to sport categories:
Athletics and Track & Field
Karatedo/ Taekwondo/ Judo
Sailing/ Rowing/ Windsurfing
Billiards/ Snookers/ Shooting
Dance Sports/ Gymnastics/ Weightlifting
Olympic Games
Boxing/ Sepak/ Chess/ Golf
Ball Sports – Basketball/ Softball/ Baseball/ Volleyball
Swimming
Equestrian/ Wushu
Bowling
The Olympic Games Section is the highlight of the museum. It is located at the center where photos of and memorabilia of Filipino medalist in the Olympic Games can be found.
Record-breaking performances of professional athletes (like Manny Pacquiao, Flash Eleorde, etc) are displayed on the outside walls of the Olympic Gallery around the museum hallway.
The museum even displays some of the torches used during the Summer Olympics – we saw the torch from Beijing Olympics in 2008 and Tokyo Olympics in 1964.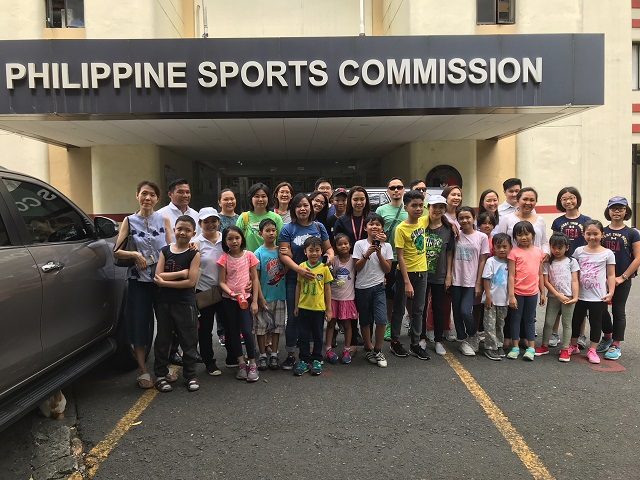 Homeschoolers at the Philippine Sports Commission
We hope that the museum will soon have a bigger space as there are still more collections to be displayed.
Remember when visiting the museum that photography, eating/ drinking/ smoking is strictly prohibited. They have a counter that visitors can use to leave bags, umbrellas or any type of baggage.
The Philippine Sports Museum is located at 2F of the PNB Building inside the Rizal Memorial Complex (RMSC), along Adriatico St, Malate, Manila. They are open from Monday – Friday, 8am to 5pm.
Admission is FREE. For guided tours, you may contact 525 0808 local 156 or email supportservices@psc.gov.ph.