Tips to Remember when Visiting the Manila International Book Fair
The Manila International Book Fair, MIBF is by far the biggest book fair in Manila happening this September 14-18, 2016 in SMX Covention Center in Mall of Asia in Pasay. All books from academics, literature, etc can be found under one roof. Best of all, they are on sale and you can get them at discounted prices and they offer best deals.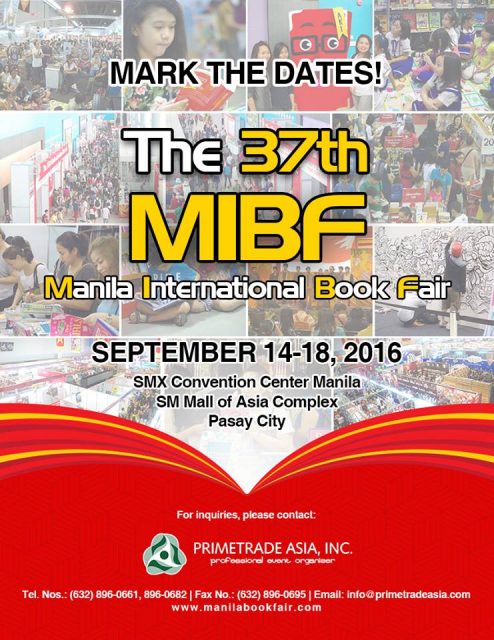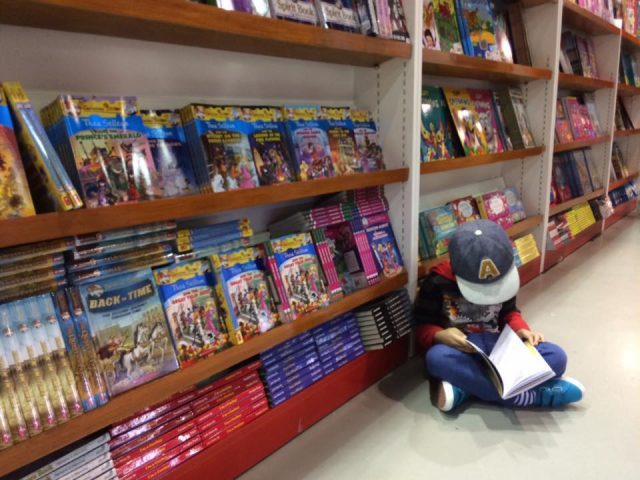 Keeping himself busy while Mommy is checking great deals!
When you decide to come and visit, here are some helpful tips to maximize your visit to the fair.
1. Get a free pass
Some exhibitors like bookstores and publishers give free tickets. When you have one, you will be on a faster lane to get inside as you will line up directly at the fair entrance instead of the ticket booth section to get your pass.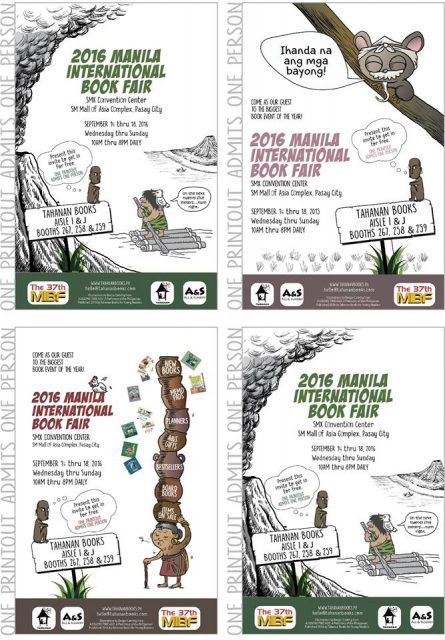 Print out this pass from Tahanan Books for a free MIBF entrance
2. Come early
If you can visit during the early hours and on weekdays, it is much better as the weekend is expected to have a big crowd of book lovers. You will also get limited deals and offerings.
3. Prepare a list of books and a budget
While going aisle to aisle can be fun, prioritizing is the way to go to maximize your visit.  List the book titles, authors and publishers so you can easily look for them. Check and save the MIBF map so you will have a reference and can easily locate the booths you need to go to.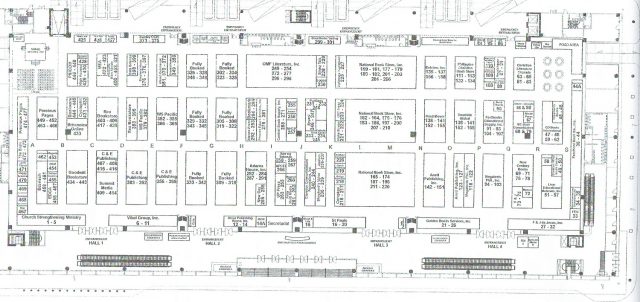 Click to see/ print enlarged MIBF map
Check out books that are on your list first then decide if you still have the time, energy and money to look around for more deals.
Publishers usually have book bundle offers, discounted book deals (mostly 20%) and several good books sold at Php 100 each. Here's the list of exhibitors and activities for the 5-day MIBF event.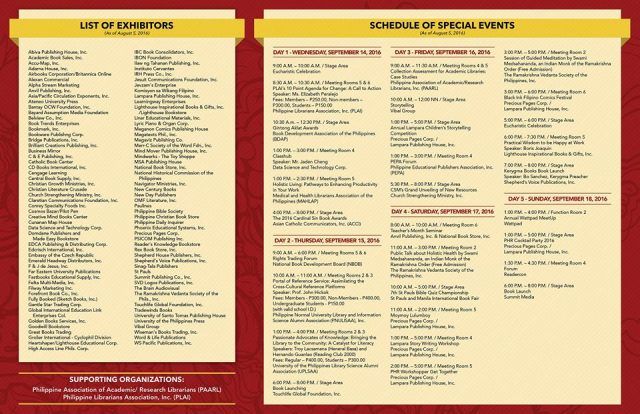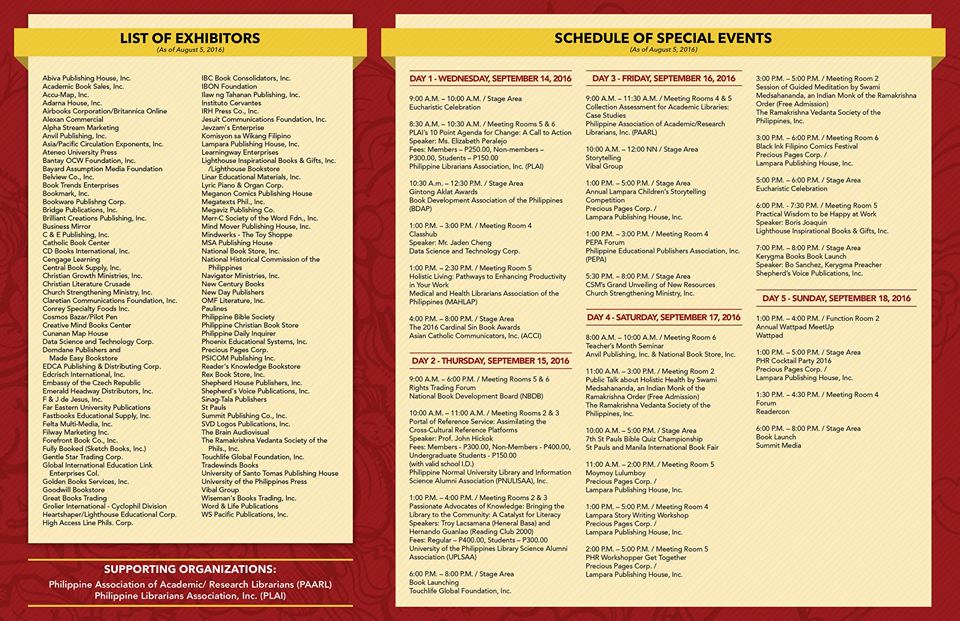 MIBF list of exhibitors and special events