FREE Pangngalan Worsheets
Pangngalan is a Filipino word for noun. A noun is a part of speech that refers to a person, animal, place, or thing. It's classified as either Proper (specific name) or Common Nouns (general name).
These Pangngalan worsheets are appropriate for primary graders.
Ang pangngalan ay tawag sa mga salitang tumutukoy sa tao, hayop, lugar, o bagay. Ang pangngalan ay merong 2 uri: Tiyak (Pantangi) at Karaniwan (Di-tiyak/ Pambalana).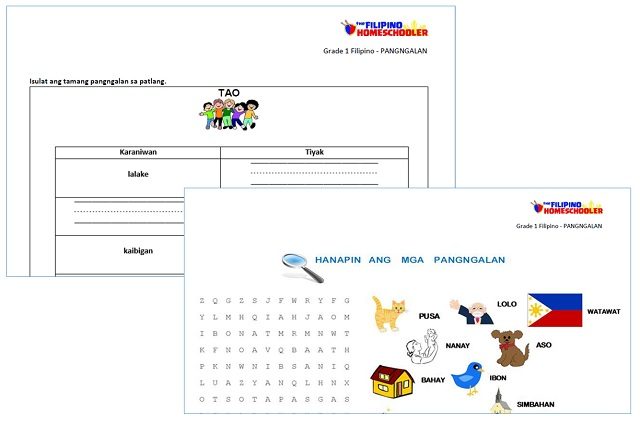 Download the FREE Pangngalan worsheets here:
Check out more worksheets and printables here: Filipino Homeschooler FREE Filipino Worksheets.