KidZania Manila First Timer's Guide
KidZania is a mini-city with interactive environment where children aged 4-14 can discover, explore, and learn about the world built just for them.
With over 100 role-play activities, in a 2-level building, to choose from, parents should plan well based on their kids interests to make the experience more fun and memorable.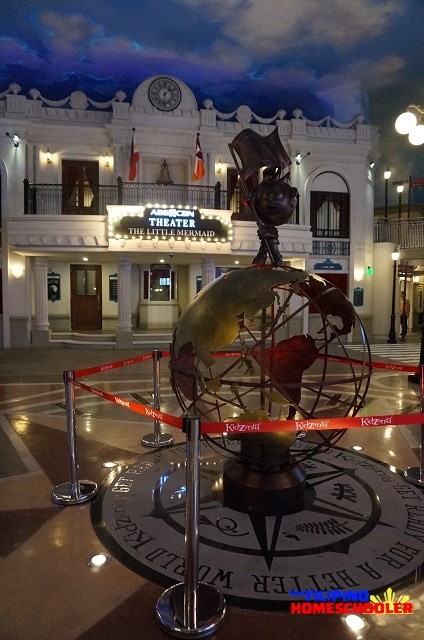 Here are some tips to remember when you come and visit KidZania Manila for the first time.
1. Check KidZania Schedule and Ticket Prices
KidZania is open all days of the week but closes late on weekends. Ticket prices are cheaper on weekdays. They also have a 2-months opening rate until September.
Check here for KidZania Operating Schedule and Ticket Prices. Kids under one (1) year old or those below two feet in height will be free of charge.
2. Know the Playtime at KidZania
The ticket is good for at most 5 hours inside KidZania.
Note on the operating schedule so you can maximize the hours inside the city. Best to come as early as the city opens and on weekdays. For kids to enjoy the activities, set 4 hours minimum for the visit.
For security purposes, adults without children cannot enter KidZania Manila premises.
3. Note on Clothes, Food and Baggage
Since most of the activities involves a lot of walking, children should be in comfortable clothes and shoes. Have kids wear shorts or pants (no to skirts, as there's an activity on climbing a building).
Outside food and beverages are not allowed. There's a variety of food establishments where you can purchase meals and snacks. Food required for medical purposes, or required for special dietary needs and baby food including breastmilk, however, maybe brought into the city.
KidZania also have a baggage and stroller counters available where you can deposit your belongings.
4. Entrance and Security 
All guests need to check-in at the counter of KidZania International Airport along 11th avenue in Bonifacio Global City.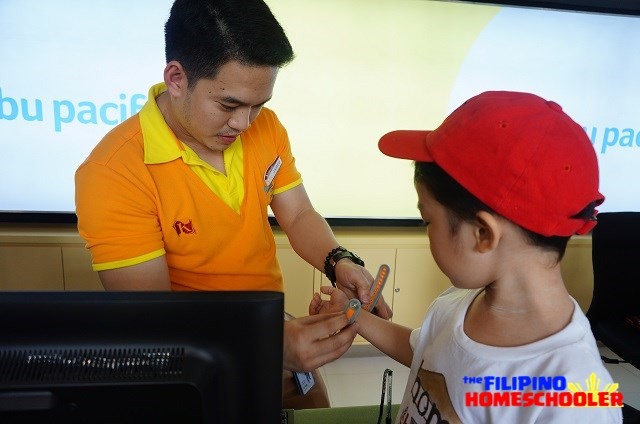 The kids will be issued a security bracelet. The parent will have a corresponding bracelet. These RFID bracelets will be removed upon exit at the Immigration Office of KidZania. No child will be allowed to leave the city without being accompanied or fetched by the registered adult.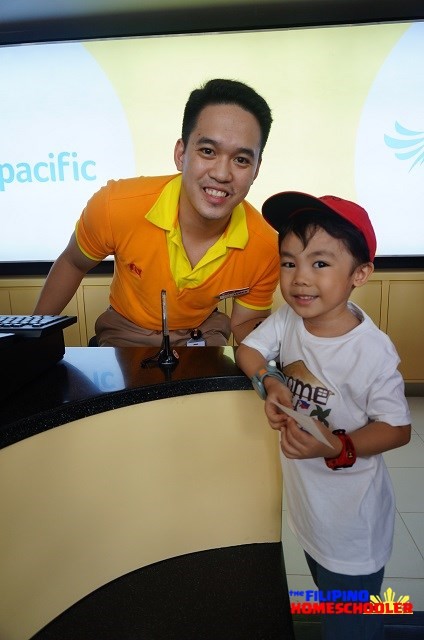 Gab at the check-in counter. He's happy to be in a pretend airport for now. He is looking forward to his next flight home to Bacolod for the holidays.
5. Check KidZania City Map
Upon check-in, you will be given a free map. Familiarize your self with the locations of the different activities, the restaurants, the restrooms, the banks and the fire exits.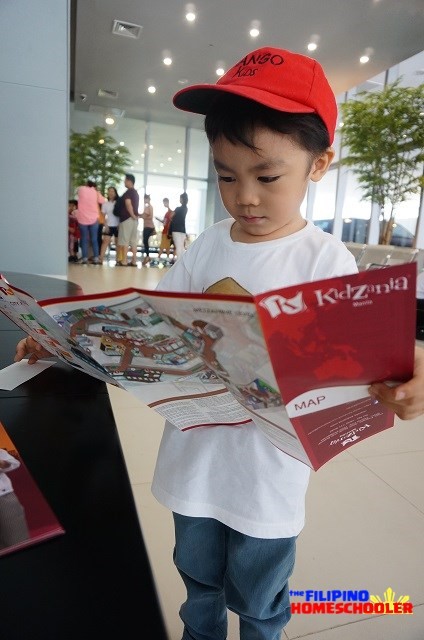 KidZania Manila has 8,000 square meters of play space and knowing the location will save you time looking for them. You can also rent a phone, for 10 KidZos, which you can use to access a digital map and check for KidZania jobs. Check on item #8 on how to get KidZos.
6. Plan Activities
Make the most of your time by choosing your top 3-5 activities. Most activities inside KidZania Manila last from 15-25 minutes.
With the many establishments and number of kids lined up to try them, choose the activities that interests your kids most to make the visit more memorable. For older kids, let them decide and let them manage their time. Ofcourse, you can add more activities if you still have time.
There are some establishments that only allow ages 6+ kids so this must be considered when you are coming with a toddler or young children.
It is also best to have a full breakfast or a heavy lunch before heading to the place so that the kids can play right away.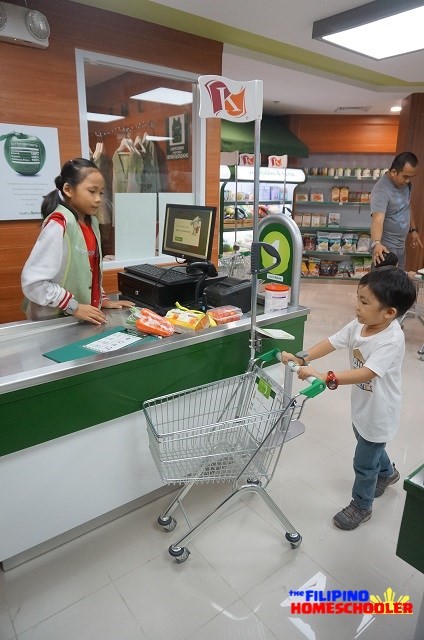 We stayed for about 7 hours during the preview and we get to visit 8 different establishments chosen by Gab. Those hours included a lunch and a quick afternoon snack inside the play city.
His trip to the supermarket did not earn KidZos but he was allowed to shop and get a stamp on his pazzport. (Check KidZos at #8 and Pazzport at #7)
7. Get a KidZania Pazzport
This is optional. Being a KidZania citizen however comes with some benefits like earning more KidZos and discounted rates for the learning school/academy.
The passport also keeps tracks of the activities as it is being stamped after you finish them. It can be purchased for Php 250 at B KidZanian Benefits for Better Citizens Office after you have checked in.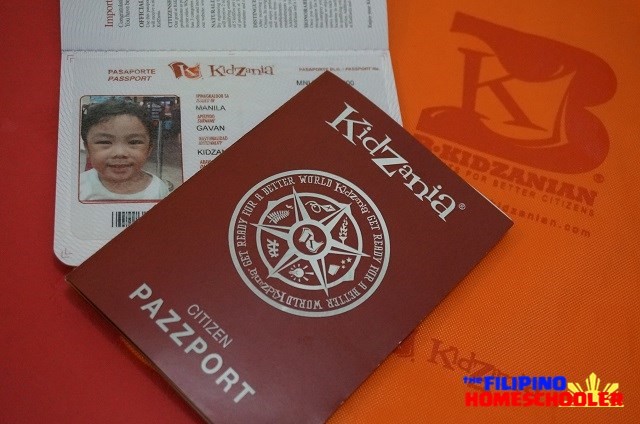 We decided to get a passport for Gab. He is now a Naturalized CitiZen of KidZania!
8. Get KidZos
With the entrance fee, comes a 50 KidZos  (the currency in KidZania) check. Exchange this at the bank so you can use the cash at the different products and services that need payment.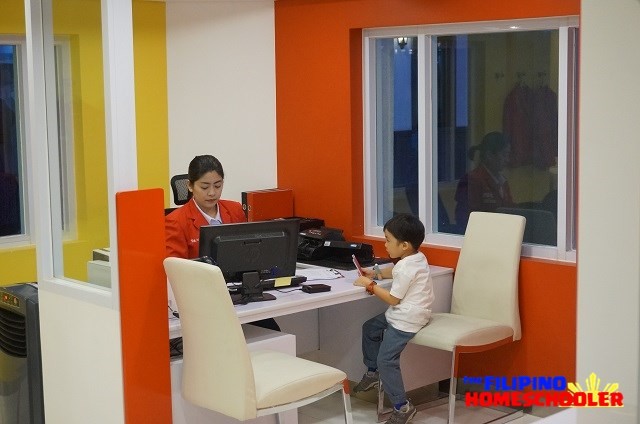 The kids will also have the option to open a bank account with a minimum amount of 20KidZos. They will be issued a personalized card which they can use in ATMs.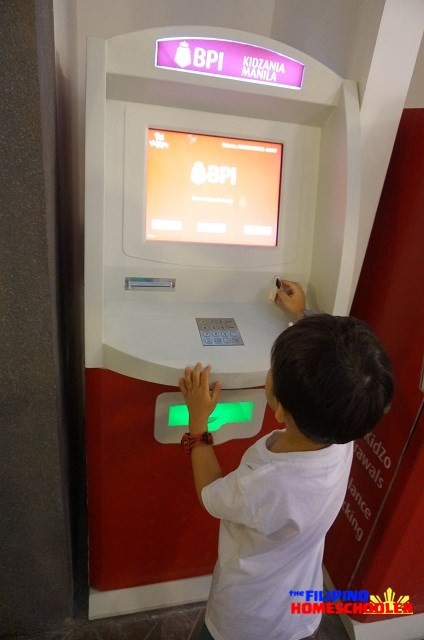 Gab opened his bank account and saved some of the KidZos he has before playing.
9. Earn KidZos First
Check out establishements where kids can get KidZos. They will have to earn them by doing a particular job like being a firefighter, as doctor,  gardener, a banker, and the like.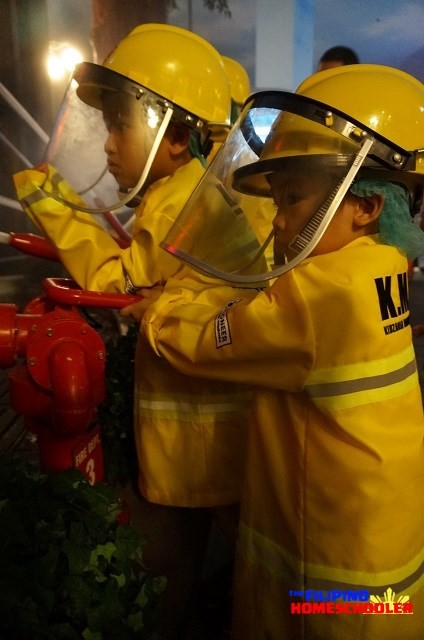 Being a firefighter is the best loved job in KidZania! They get to ride a firetruck and put out a hotel fire. We suggest lining up for this first upon entering the city (when this is one of your kid's interest) to avoid the long queue.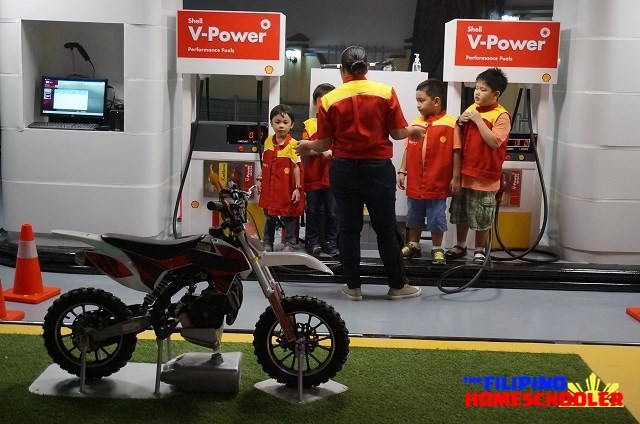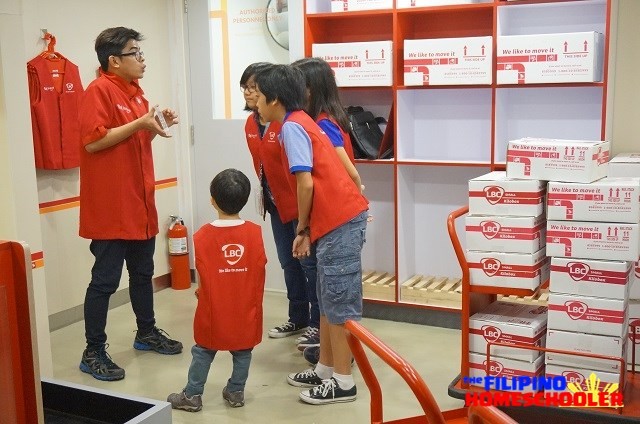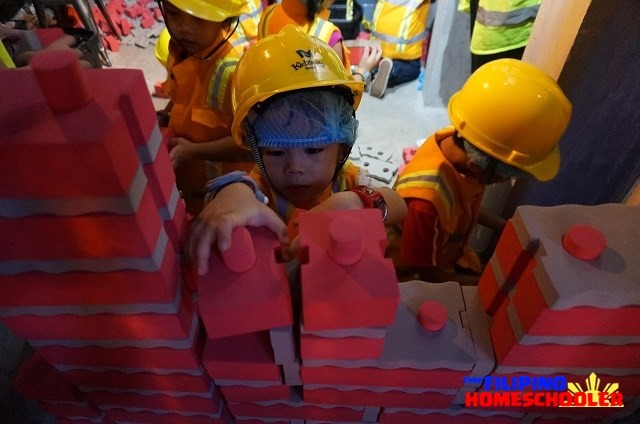 He also earned KidZos by working at a gas station, a courier service and a construction site.
10. Play KidZos
After earning KidZos, you can check out establishments where the kids can spend them.
This includes enrolling for a driving school and getting a driver's license, using cars to drive the streets, and enrolling in an aviation academy and learning how to be a pilot.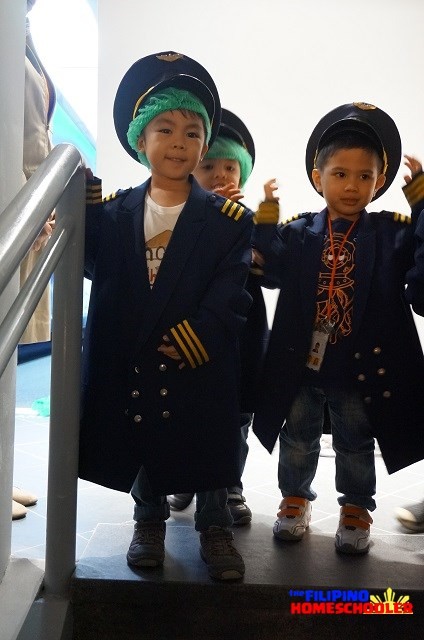 Gab spent his KidZos in things he love doing most – driving! He got his driver's license, drove around the city and learned how to fly a plane.
KidZos can also be used to buy souvenir items. If your kids ran out of KidZos, they have to do work in establishments again to get payments. KidZos are not for sale. If you have leftover KidZos, make sure to  bring them for your next visit together with the pazzport, atm card and the driver's license.
We spent the whole afternoon at KidZania, together with fellow homeschoolers for the special preview. We went home tired but happy. Gab is looking forward to coming back with friends and adding more stamps on his pazzport.
We hope that this guide will help you when you visit KidZania Manila. Let us know if you have fun as much as we did after your first visit!
KidZania Manila Operating Hours:
Mondays to Thursdays: 9am to 4pm (1 shift)
Fridays to Sundays (and National Holidays): 9am to 2pm AND 3pm to 8pm (2 shifts)
KidZania Manila Address:
Park Triangle, North 11th Avenue, Bonifacio Global City, Taguig City
Related Post: KidZania Manila Opens August 7