Free Things To Do in Singapore for Kids
Singapore is an expensive country to travel to. There's the popular Marina Bay Sands, Gardens by the Bay, Universal Studios Singapore and Resorts World theme parks but it does mean you can no longer explore the Lion City if you have limited budget.
Here are the free things to do in Singapore for kids:
Around Singapore
Merlion Park. Haalf-fish and half-lion, the iconic Merlion resides at the waterfront Merlion Park. This icon is a 'must-see' for tourists visiting Singapore just like other significant landmarks around the world. This Merlion is located in One Fullerton, Singapore. This is the 8.6-metre porcelain statue and another 2-metre cub porcelain statue right behind it.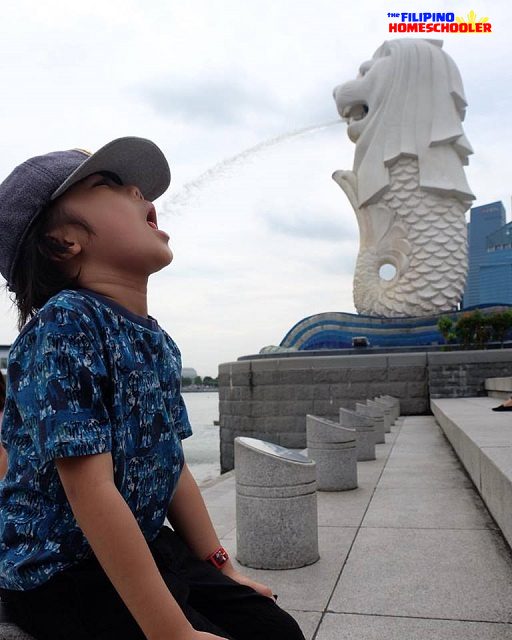 Esplanade Park and Nearby Areas. This historic park is home to several landmarks and points of interest. It  is essentially a long open stretch of ground along the seafront. In the nearby areas, you can see the Original Statue of Raffles, the Victoria Theatre, Asian Civilizations Museum, Singapore Supreme Court,  City Hall, and St. Andrews Cathedral. The Esplanade Park is just across The Merlion Park in Fullerton.
Bridges. You can explore different types of bridges when in Singapore. We have visited 9 bridges: Exploring Bridges in Singapore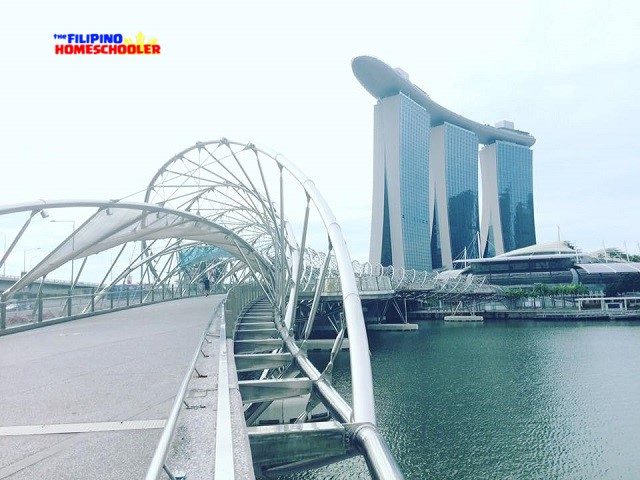 Gardens by The Bay Outdoor Gardens. The outdoor gardens consist of Supertree Grove, Sun Pavillion, Heritage Gardens, World of Plants and Dragonfly & Kingfisher Lakes.
Gardens by The Bay Far East Organization Children's Garden. This is a water park that the kids will surely enjoy. When you come visit, make sure to bring extra change of clothes.
Water and Light show in Marina Bay Sands.  Wonder Full: an amazing convergence of light, music and sound, where the universal tale of the journey of life is told by masterfully combining both electric lights and laser effects are shown in Event Plaza at the Promenade on Sunday – Thursday: 8:00pm, 9:30pm |Friday & Saturday: 8:00pm, 9:30pm, 11:00pm.
Jubilee Walk.  Jubilee Walk is an 8km trail of Singapore's iconic locations. You can see most of the places mentioned above and a lot more. This was launched in 2015 to commemorate the 50th anniversary of Singapore's independence.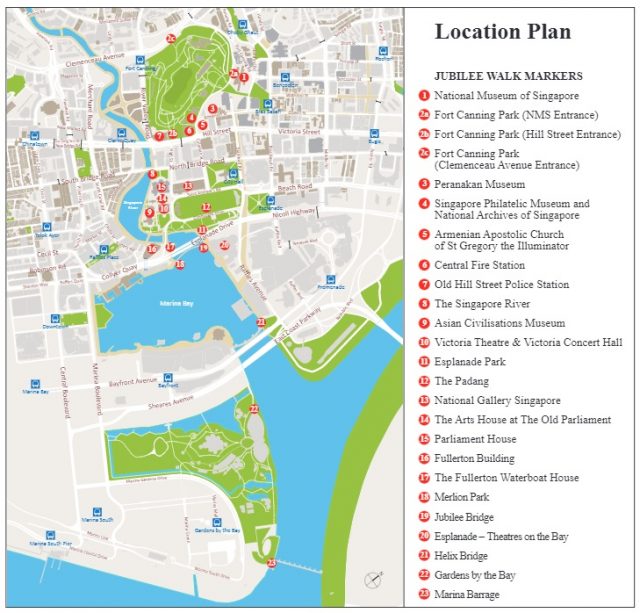 In Sentosa Island
Merlion at Sentosa. There's another Merlion in Sentosa. This is the majestic 37-meter tall concrete Merlion. Entrance to the Merlion has a fee but you can just walk around the park and follow the trails.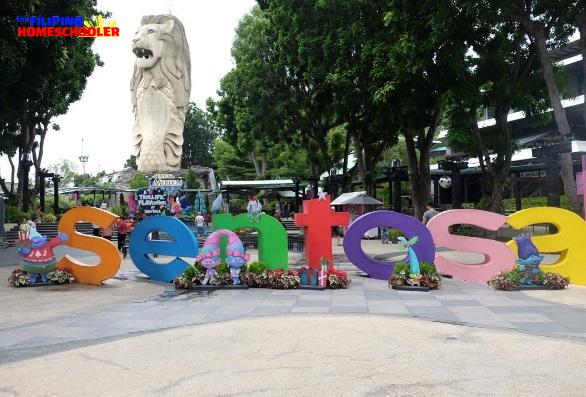 Fort Siloso. This is Singapore's only preserved coastal fort. Fort Siloso is a historical attraction with a rich memorabilia of pre-WWII and WWII-era guns and remains of fortified military structures and tunnels.
Fort Siloso Sky Walk. The 11-storey, 181 meters long Skywalk trail provides guests a scenic trek among the treetops en route to Fort Siloso.
Animal & Bird Encounters. There's a free show, multi-animal encounters at the Palawan Amphitheatre at Palawan daily at 5pm.
Southernmost Point of Asia. You can stand at the edge of continental Asia right on Palawan Beach! It is accessible via a rope suspension bridge. The Southernmost Point of Asia is a tiny islet that promises a unique setting for special occasions and unforgettable encounters.
Beaches in Sentosa. There are 3 beaches in Sentosa – Palawan Beach, Siloso Beach and Tanjong Beach. Palawan Beach is Singapore's happiest family beach. It boasts interesting shops and eateries that are a favorite with both adults and the kids. Siloso is Singapore's hippest beach. It is the beach to head to for fun-loving people and if you want to party day and night.  Tanjong Beach is a favourite with guests who treasure its tranquility and solitude. This beautiful stretch of beach gets especially romantic by night.
Resorts World Crane Dance and Fireworks.   The Crane Dance is a stunning light and water effects. It is a magical journey of love, with the touching story of a pair of mechanical cranes and how their love for each other transforms them into real birds. It is shown every night at 8pm at the Waterfront with a wonderful display of fireworks at the end of the show.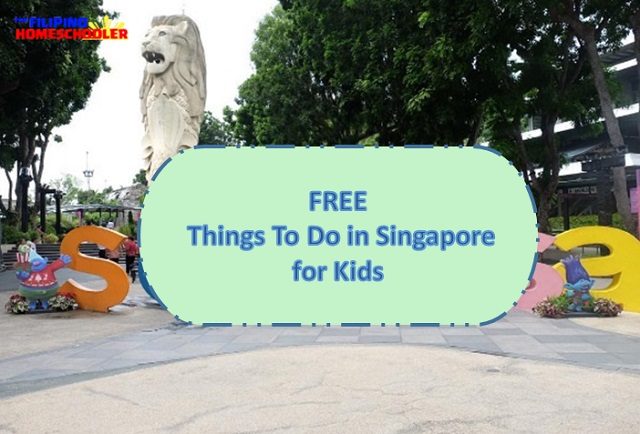 We are sure that there are more things to add to the list.  Even if you are budget travelers, it's easy to make that holiday budget go much further and still get to see some of the best attractions that the Singapore city has to offer.
You may read about our other trips here:
Exploring Bridges in Singapore
Cebu City Educational Tour for Kids