Our Favorite Bible for Kids
The first Bible I read is the King James Version (KJV). I could still memorize a few verses but for personal study I have a hard time reading and understanding some verses in the Bible using the KJV.
Today, there several Bible translations and even more Study Bibles. My personal favorite is the New Living Translation (NLT). The NLT focused on keeping the thought and readability of the Bible instead of an accurate word-for-word translation. I find the NLT beautifully translated. It's like the original writers of the Bible are talking to me like a friend using modern English. The message of the Bible seems clearer and more relevant in NLT.
Because of this, I started looking for a Bible translation that is ideal for Gab as he starts learning stories about the Bible. He is reading the textbook Mystery of History and it has several references to the texts in the Bible.
There is no way I will let him start with KJV! The King James Version has it's strenghts. In fact, I still think that John 3:16 is best read in KJV. It sounds more romantic in KJV. But I don't think it is a good translation to start for kids.
I want a Bible for kids that is easy to read and understand. I want something Gab will find easy to read on his own.
After doing some research, I was able to find two Bible Translations for Kids. The International Children's Bible (ICB) and the New International Reader's Version (NIrV). Between the two Bible for Kids, I preferred the NIrV.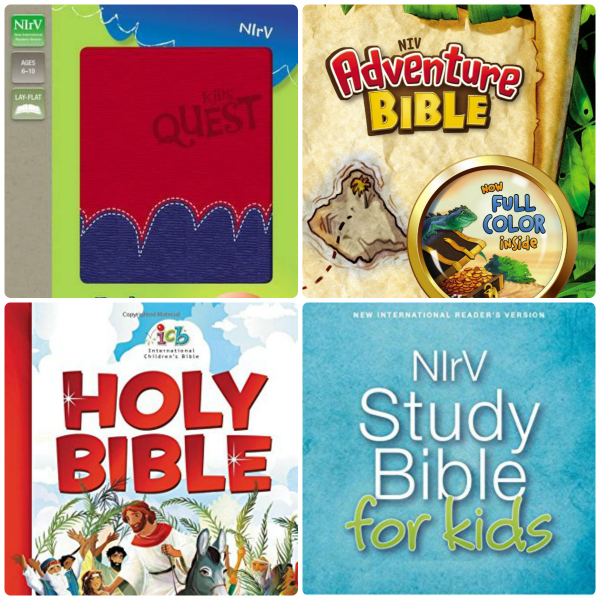 NIrV is written by the same writers of the New Internation Version (NIV). It uses shorter words and easy to understand language. It was translated in such a way that a Grade 3 child can understand.
Here's a comparison of John 3:16 in different Bible versions.
For God so loved the world, that he gave his only begotten Son, that whosoever believeth in him should not perish, but have everlasting life. (KJV)
For God so loved the world that he gave his one and only Son, that whoever believes in him shall not perish but have eternal life. (NIV)
God so loved the world that he gave his one and only Son. Anyone who believes in him will not die but will have eternal life. (NIrV)
The KJV is very poetic and romantic but words like begotten and perish can be hard to understand for young readers. The sentence structure is also a bit long. There are 3 commas and one period.
The NIV uses modern English words and retains most of the structure of the KJV.
The NIrV changes the sentence structure to make it easier to understand. The words used are also simpler like using the word die instead of the word perish. This is what I like with the NIrV. Most of the words are already familiar to Gab. Thus, he can read most of the passages in the Bible on his own. It's an ideal Bible for kids.
Here are some of my favorite passages from the Bible in NIrV that kids will love to hear.
Psalm 107:1 – Give thanks to the Lord, because he is good. His faithful love continues forever.
Proverbs 3:5-6 – Trust in the Lord with all your heart. Do not depend on your own understanding. In all your ways obey him. Then he will make your paths smooth and straight.
Matthew 22:37-39 – Jesus replied, " 'Love the Lord your God with all your heart and with all your soul. Love him with all your mind.' This is the first and most important commandment. And the second is like it. 'Love your neighbor as you love yourself.'
Luke 6:31 – Do to others as you want them to do to you.
Colossians 3:20 – Children, obey your parents in everything. That pleases the Lord.
Philippians 4:13 – I can do all this by the power of Christ. He gives me strength.
Notice how the words are simpler and easier to understand. Yet, it doesn't change the thought of the verse.
I finally found a great NIrV Bible. It's the NIrV Kids's Quest Study Bible. It has cute drawings and some Q&A parts that Gab loves to read. The NIrV Kids's Quest Study Bible is a bit big to be carried along. But the text are just right and easy for the eyes to read. It has a red and blue cover to which Gab instantly owned it. Best of all, I found it at BookSale for only 650 PHP yet it is very much like new.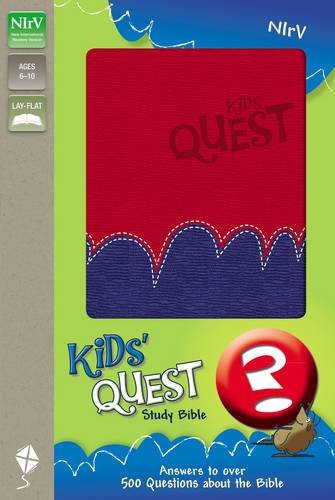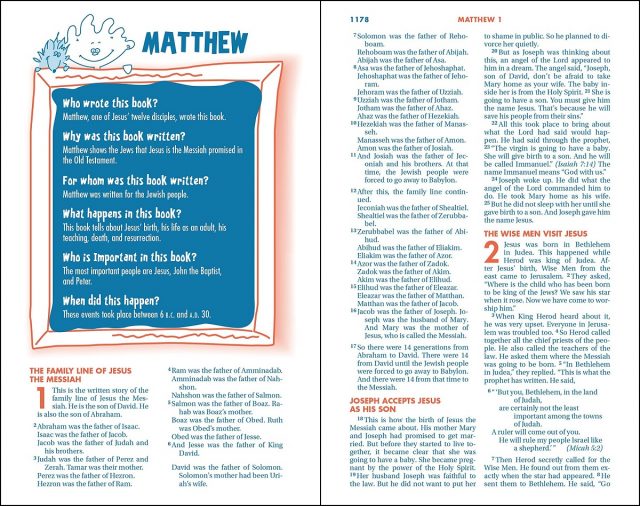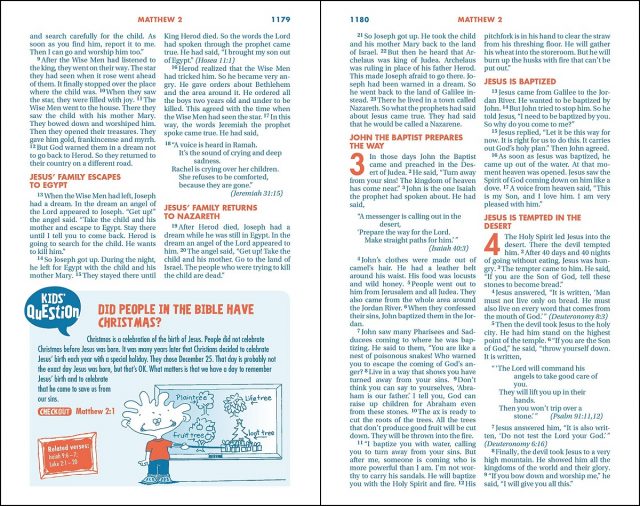 Another options for Bible for kids are NIrV Adventure Bible, NIrV Study Bible for Kids, and the International Children's Bible.
As Gab gets older, it might be appropriate to move to a more grown-up translation like the NIV, ESV and NKJV. For personal study, the NLT is my go-to Bible.