Books for Less Warehouse Sale 2017
Books for Less Warehouse Sale will be on August 1-31 (except for some dates) at 9am. All books at Php 20 each. This is your chance to add more books in your home libraries.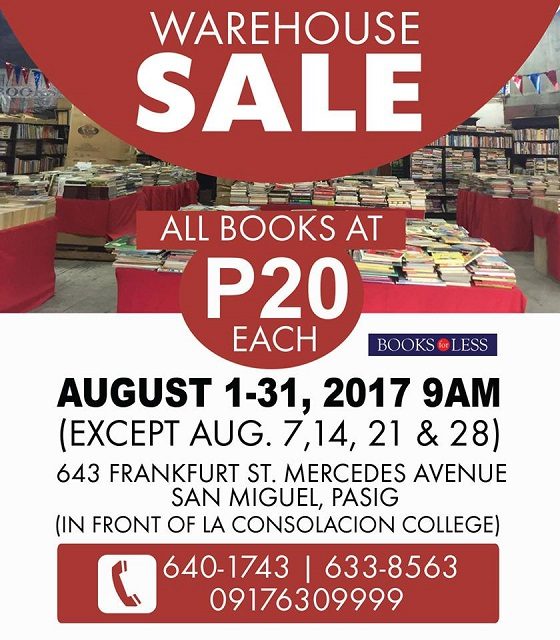 The Books for Less warehouse will be in 643 Frankfurt St. Mercedes Avenue Sam Miguel, Pasig. Check the map here so you can easily navigate to the warehouse: Books for Less Location. You may contact them for inquiries on the numbers included in the poster above.